Topic

Race & Culture

Duke scholars are examining forces around race, class, gender, culture, sexuality and religion in their teaching and research and in the community.
Top Story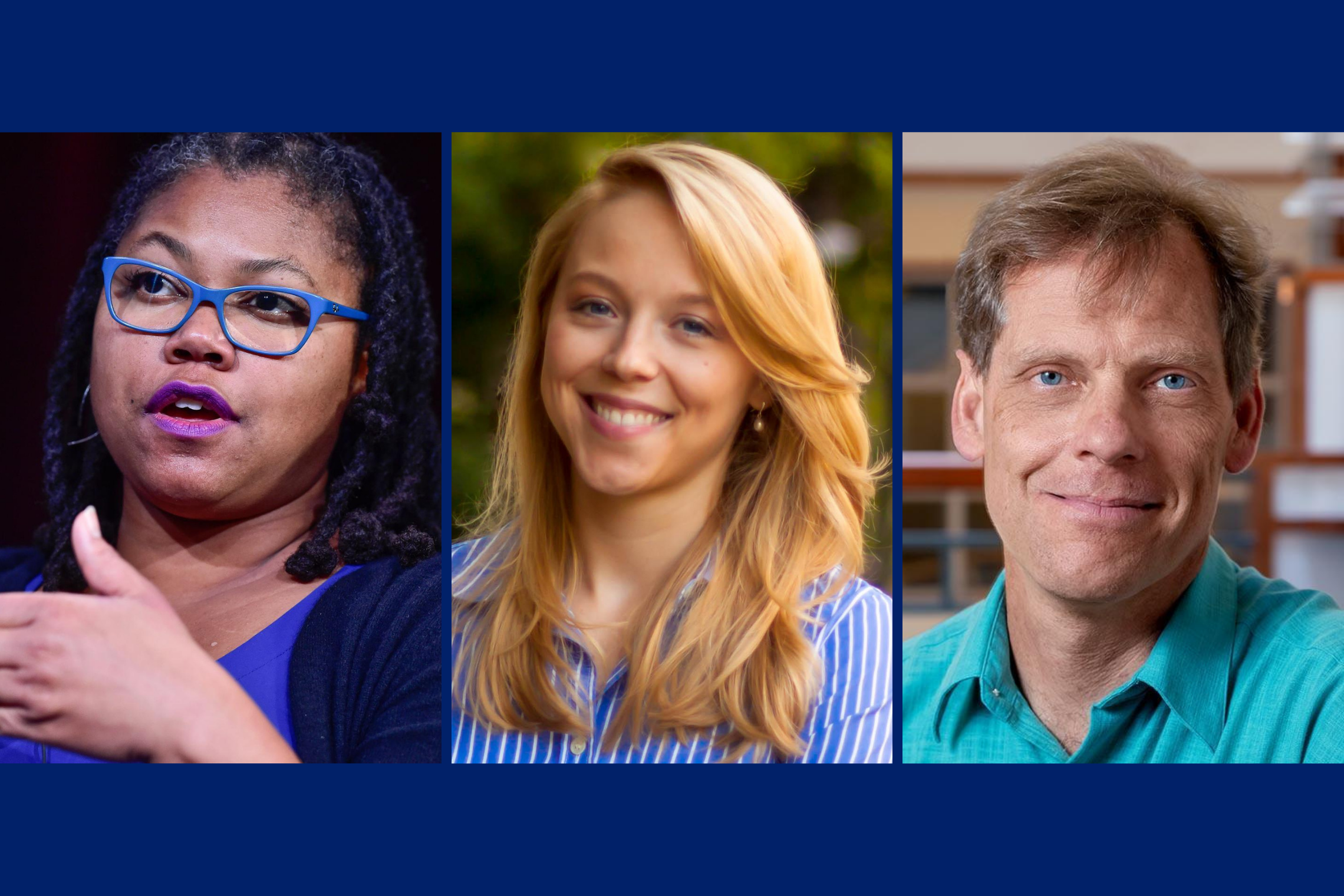 How Racial Identity and Polarization Could Influence the Election
Duke faculty discuss protests, racism and politics during media briefing
Recent Stories
Duke University to Increase Faculty Diversity, Campus Inclusion with $16M from The Duke Endowment

A $16 million grant from The Duke Endowment will amplify Duke University's efforts to recruit diverse faculty and develop programming that enhances an inclusive environment, President Vincent E. Price announced Thursday.

Bringing Transparency and Coordination to Addressing Hate and Bias Issues

University begins to implement working group recommendations

Trustees Address University Efforts on Equity, Inclusion and Anti-Racism

The Duke University Board of Trustees endorsed the university's efforts to advance diversity, equity, inclusion and anti-racism in a wide-ranging series of sessions and conversations at its quarterly meeting Friday and Saturday.

Duke's Nolan Smith, Referred to as 'The People's Champ' by Coach K, Named Points of Light Honoree for Activism

Covers the announcement of the award to be given to Smith, director of basketball operations and player development

Study: Progressive Churches Becoming More Politically Active

Interview with Duke professor Mark Chaves, director of the the National Congregations Study

Cory Booker, Chuck D and More Will Talk Voter Suppression at the Hip-Hop Political Education Summit

Previews the opening panel, to be moderated by Duke lecturer and music producer 9th Wonder and professor Mark Anthony Neal

In Trump Era, More Progressive Churches Get Politically Active

A Duke sociologist and co-author find a spike in the willingness of progressive Black churches to engage in politics during the Trump era.

How First and Second Amendments Apply in Protests

Duke legal scholars examine the constitutional debate during media briefing

New Paper Examines Disproportionate Effect of Eugenics on NC's Black Population

A sordid element of North Carolina's history is its eugenics program, which authorized sterilization of many citizens throughout much of the 20th century.